Finding products to dropship in your online store can be a difficult process, especially if you're new to eCommerce.
Therefore, most people who just start dropshipping choose what is similar to them.
You love automobiles, don't you?
Would you like to turn your passion into a stable source of income?
Well, we think that you come to the right place.
Let's start to dropship aftermarket auto parts!
What is the aftermarket automotive parts?
The automotive aftermarket is the secondary market of the automotive industry, concerned with the manufacturing, remanufacturing, distribution, retailing, and installation of all vehicle parts, chemicals, equipment, and accessories, after the sale of the automobile by the original equipment manufacturer (OEM) to the consumer. The parts, accessories, etc. for sale may not be manufactured by the OEM

According to Wikipedia
In short, aftermarket auto parts are simply parts that do not come from the car's original equipment manufacturer. These parts originate from the aftermarket.
Why we choose aftermarket auto parts?
Nowadays, automotive vehicles have taken a steady position in our daily life. We use them to move around like go to work, hang out, etc every day.
Some of us even have our own automobiles. We often spend several hours straight and more in a car, don't we?
Plus, in some countries, the motorization level is off the scale. It means that there are more than 800 cars per 1000 people.
That's why the automotive industry grows rapidly.
The global automotive aftermarket size was valued at USD 378.4 billion in 2019 and is expected to register a CAGR of 4.0% from 2020 to 2027.
Another report, IBIS World shows that total revenue in 2019 amounts to more than $3 billion. Meanwhile, annual growth in this sector is 5.8% that also sounds quite impressive.
Billions of dollars are spent on repair and different enhancements annually.
So, why not make money on that? It is a goldmine.
Besides, in marketing's view, you can see the interest of the term "Automotive Aftermarket" in Google Trend.
We just set the recent two years 2018, 2019. As you can see that the interest is always >70.
What does it mean? Everybody looks for it all the time.
Hence, selling auto parts and accessories is one of the most thriving industries in the world.
How to dropship aftermarket automotive parts and accessories?
Best eCommerce Platform for Dropshipping in 2020
Basic knowledge
Like any other business, dropshipping aftermarket auto parts requires a lot things to do.
First of all, you need to be well versed in cars.
The point is that if you are going to start selling auto parts, both small and large, most of them will be technically complex a priori.
Furthermore, there are dozens of different types of cars that are popular worldwide. As a result, you have to be ready to sort this.
Don't worry! We can help you a little bit
Classification of Car
There are various ways to classify cars. It depends on body, fuel, size or purpose.
Body Style: The shape of the body defines the type of car
Convertible, Coupe, Crossover (CUV), Hatchback, Minivan/ Van, Sedan, Pickup Truck, Wagons, SUV, Multi-Utility Vehicle (MUV), Notchback, Truck, Trailer
Gasoline, Diesel, Electric, Ethanol, Fuel Cell, Hybrid, Hydrogen, Natural Gas
Micro, Sub-Compact, Compact, Mid-Size, Full-Size, Large, Extra Large
Commercial Vehicle, Concept, Exotic, Family Cars, Off-Road, Racing, Show Car, Sports Car
Types of car parts
If you need a detailed list, you can refer to Wikipedia. However, we'll point out in a simple way.
For us, there are 4 main types following
Exterior: All parts outside the car
Interior: Opposite to exterior is interior
Lighting: All thing consists of lighting and signaling devices mounted or integrated to the front, rear, sides, and in some cases the top of the car
Engine: Everything contributes to motive power for the car
How to find suppliers for aftermarket auto parts?
The popular way is searching on Google.
You simply put the keyword "aftermarket automotive parts suppliers" on the bar search and click "Enter"
Thousands of results will appear and you can gather information to make a list of your trust suppliers.
The other way is choosing suppliers from AliExpress
You should look at the products with the most orders and check the account performance of the sellers.
Fortunately, you don't have to do this manually. There is an easier option for you, AliDropship Insights, which helps you save your time and effort.
The alternative way is to access to online supplier directories such as China Brands, SaleHoo, Worldwide Brands, etc.
Luckily, we found the valuable post for you to refer Top 17 Trusted Online Supplier Directories in 2020
No matter which way you use, you have to remember to check carefully the background of sellers you choose.
You can discuss with them with the following questions
Whether they specialize in manufacturing the component you require.
How long they have been in this industry.
Have they exported to the US or other western countries yet
Their minimum order quantity (MOQ)
Their business licenses.
Any certifications that they have related to their production capability
How well they support you when an issue happens
After that, you can purchase some product samples to test the quality of the product.
For our experience, before you sell something, you should be a buyer to buy it first.
What are the top competitors?
"To know oneself is true progress". When you can check your competitors, you will know exactly how the market goes, what your customers like, how good the listing is.
The famous sellers in this field are Autozone, Advance Auto Parts, and O'Reilly Auto Parts.
Top-selling auto parts & accessories on Amazon
Why we choose Amazon, not other eCommerce platforms?
Amazon is the elephant in the room when it comes to selling your auto parts online simply due to its market penetration and captive customer base
We concentrate on three major categories
This category will include billet grille upgrades, chrome trim, nerf bars, tonneau covers, front lip/side skirt lip kits and wind deflectors.
The best sellers in this category tend to be aftermarket accessories sold by companies like Lund, Putco, American Car Craft and MGP Caliper Covers.
In fact, Amazon has a page that aggregates all of the best-selling interior automotive accessories
This category offers floor mats, shifter knobs, dash kits, window tints, seat covers, and universal interior molding trim, seat cushions, garbage can, seat organizers, and so on.
Brands of note include WeatherTech, Rvinyl, Lexxen, and Spec-D.
Car Lighting & LED Products
LED replacements are probably the largest single item type among all auto parts and accessories sold on Amazon.
LED lights to fit a lot of different applications, such as: running board lights, taillights, brake lights, turn signals lights, headlights, instrument cluster and gauge lights, license plate lights, trunk lights, side marker lights, and more.
There are too many brands to count but other best-sellers are replacement headlights for upgrades like halo lights, projectors and HIDs too.
Spyder Auto and Oracle are the brands to watch in this space.
Where to sell aftermarket auto parts and accessories?
You have diverse options to start your dropshipping business with aftermarket auto parts and accessories.
You had better your own website.
If you know about coding, it's great to build one. In contrast, you can use eCommerce platforms such as WooCommerce, Shopify, Wix or Magento.
These eCommerce platforms allow you to build your website simply by providing you a management system where you can set up your store easily.
Then you can promote your site via social channels like Facebook, Instagram or Pinterest.
Next, when you can scale your business, you would think to open a store on Amazon, eBay.
Top hot selling products on the market for newbie
Alright, you know have basic knowledge when you penetrate to aftermarket auto parts.
Now, we'll indicate 20 promising products for you. We choose these categories based on price, reviews, number of orders and purpose
Let's have a look
1. Steering wheel cover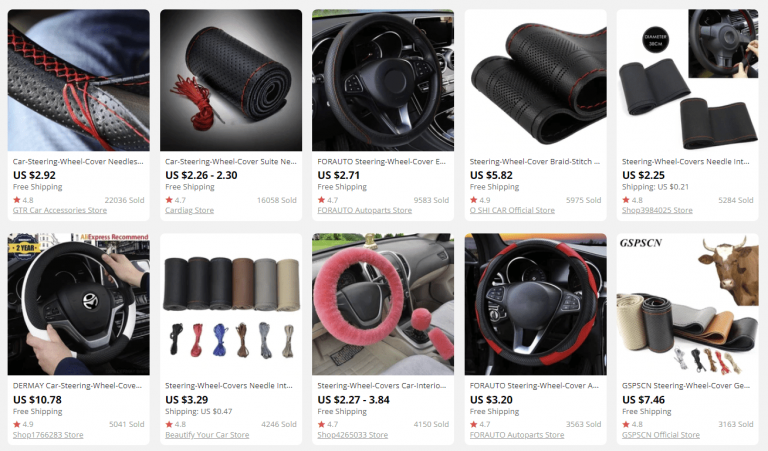 2. Seat cover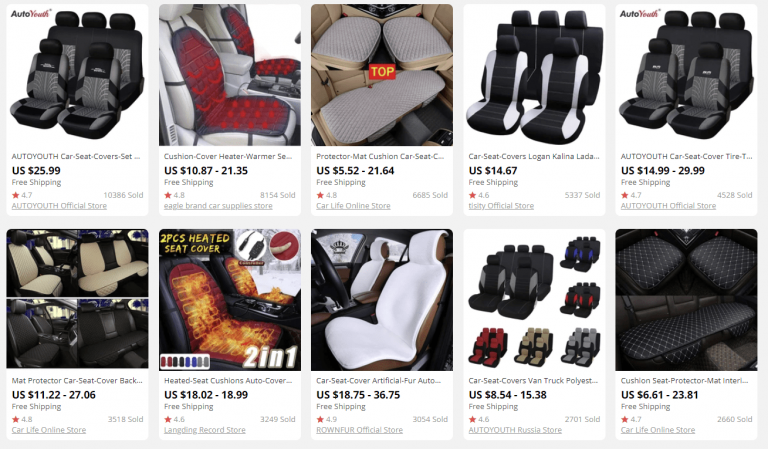 3. Floor mat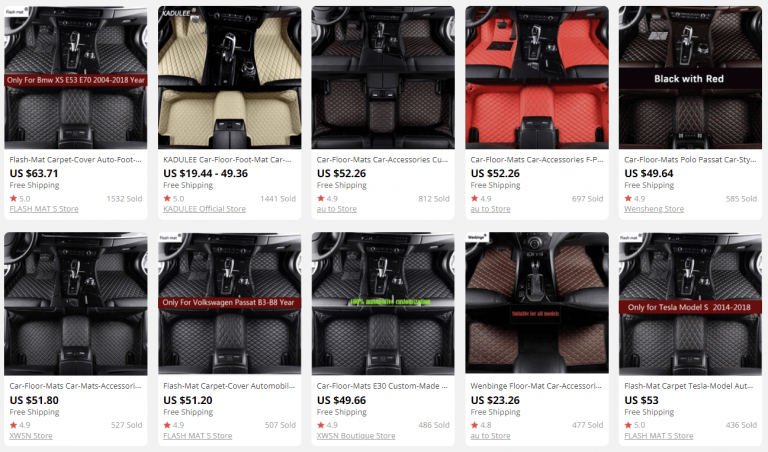 4. Windshield wipers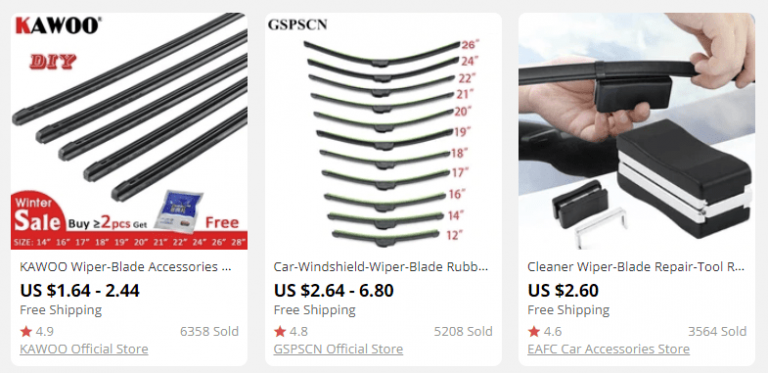 5. Multimedia system/Radio

6. DVR

7. Rearview camera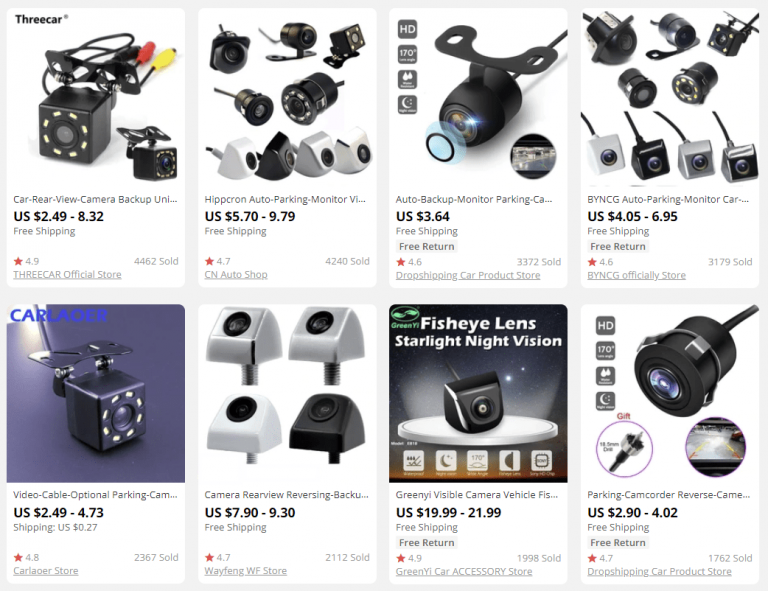 8. Phone holder

9. Rearview film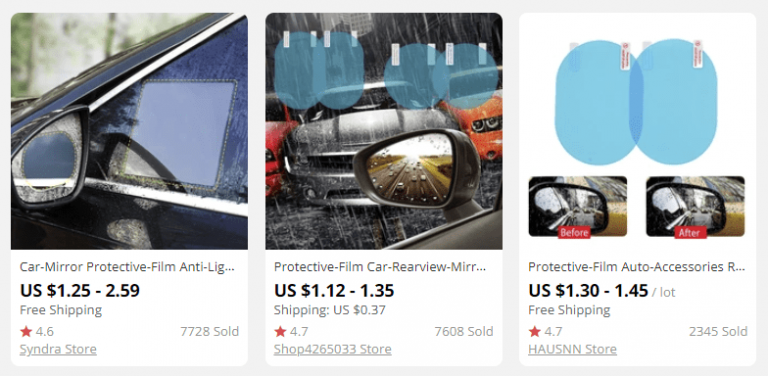 10. Gear shift knob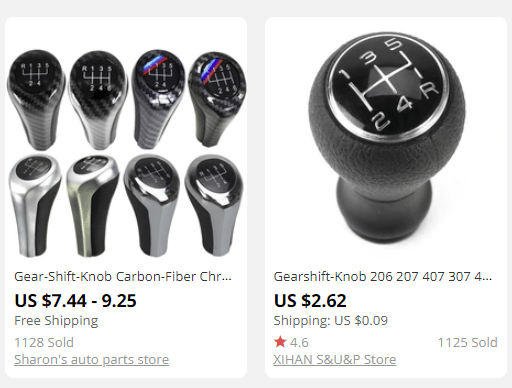 11. Wireless charger

12. Key shell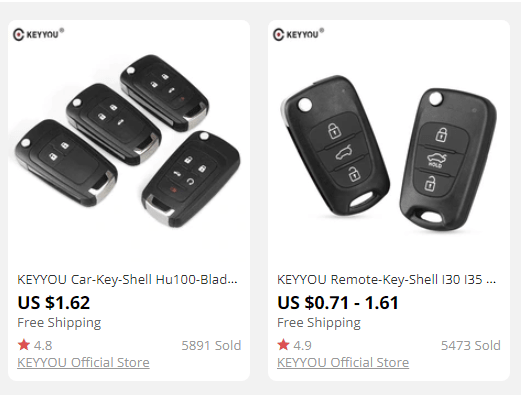 13. LED light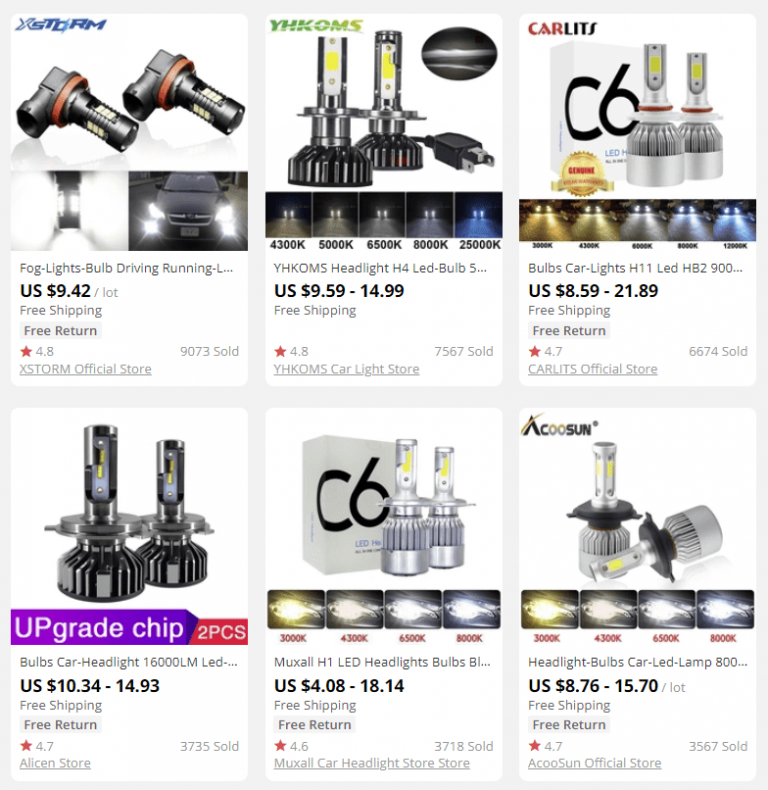 14. Fuel injector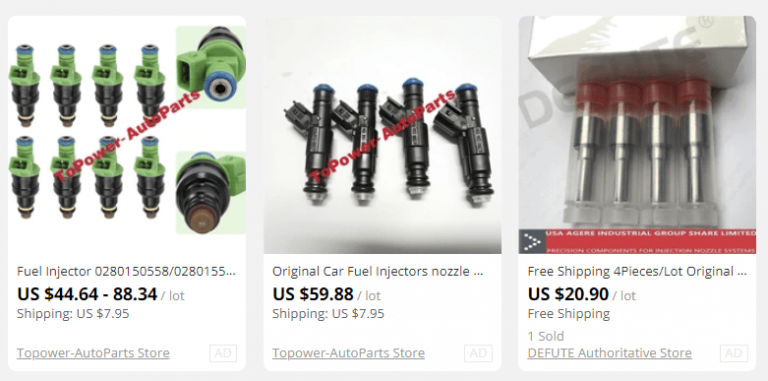 15. Ignition plugs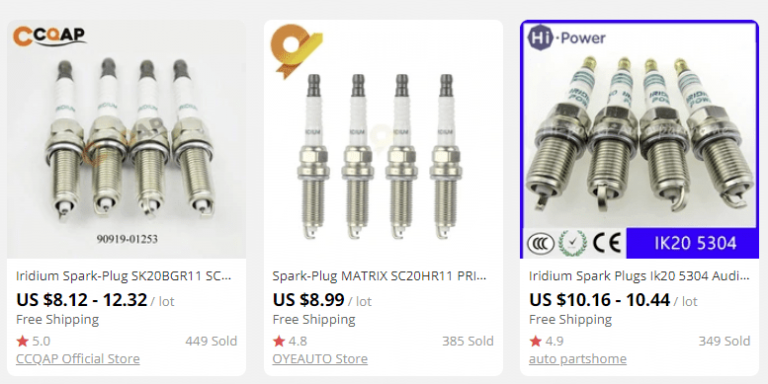 16. Exhaust tip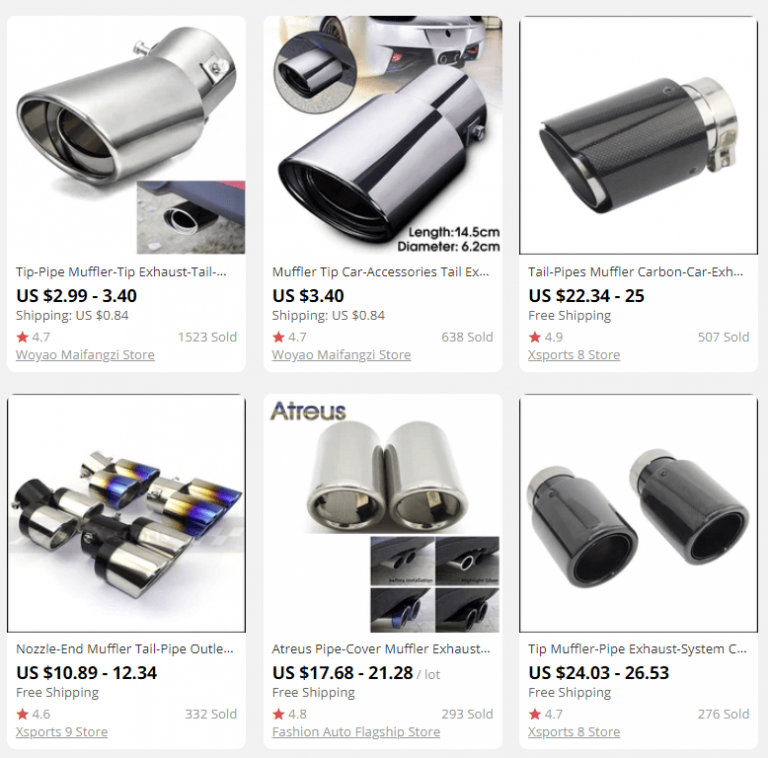 17. Booster

18. OBDII reader

19. Paint thickness tester

20. Liquid glass and polishing pastes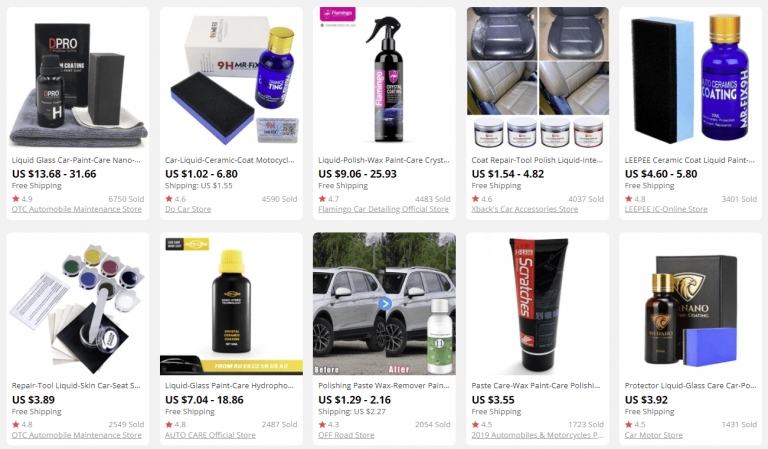 Conclusion
Because the aftermarket auto parts industry is growing quickly, it seems to be a perfect choice for you to start an online store.
There are lots of categories for you to select which products to sell online. You can go selling modeling trim, spare parts, tray organizers, and so on.
It doesn't matter what kind of products you pick. It remains for us only to recommend that you avoid extremely complex products, and only deal with reliable suppliers.